In February of 2012, I set out to do what I refer to as "The Sock Challenge". The goal was to photograph every pair of socks that I wore that month and make new designs based on them. Well, technically I failed. In my mind I was going to make a new design everyday in the month of February!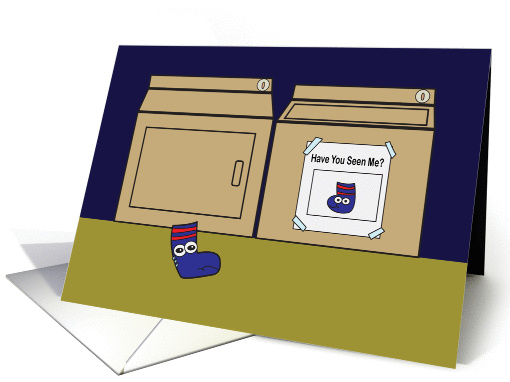 Didn't happen. Although I have managed to do a few designs based on this challenge. For some examples, see previous posts The Story of…Bears Flying Planes, The Story of…Polar Bear Eating Ice Cream, The Story of…Stripes in Gray, The Story of..Bokeh Inspired Hearts and The Story of…Grim Reaper with Flower. Every once in a while, I decide that I should finish that challenge and continue creating designs based on the socks I wore in February 2012. Honestly, I thought I had photographed every pair I wore that month. It turns out I was wrong. For one reason or another, there is a day that is missing a sock photograph! Though, I felt I couldn't just skip over this day since I had done every other one until that point and thus… Missing You Socks was born!
Fun Facts:
For some reason whenever I look at this design, the song Missing You by John Waite pops into my head.
The day of the missing sock photograph is February 8.
February 8th is the day after my birthday. 🙂
Just realized I admitted to being wrong and failing in the same post. Ouch! Ha ha. Has there been a time that you've been able to make a mistake work for you? Let us know in the comments!